Levy Information Guide
Basic Facts
Levy is a 3-mill levy
Levy is for 5 years
Levy is on the ballot through the Lawrence Township Board of Trustees
The township receives the money and distributes to the fire department
Both Bolivar and Zoar benefit from the levy.
The additional money has been calculated and projected to operate off of for 10+ years.
The additional money received for this levy will allow for 1 additional person staffed around the clock, bringing the dept. to four on shift 24 hours a day, 365 days a year.
Allows the dept. to continue to operate daily and continue to purchase and update equipment as it comes to its end of service.
Without levy passage, reduced staffing most likely will happen to be able to maintain vehicles and keep ability to respond to calls with reliable vehicles.
Long term plan for Lawrence Township, village of Bolivar and village of Zoar is working toward some type of Fire District that would include all entities
What the department has done to save money
Have received AFG grant for new turnout gear, saving taxpayers approximately $80,000 (2019)
Have received AFG SCBA grant saving the taxpayers approximately $80,000 – $90,000 (2020)
Still in running for AFG grant for new fire truck which will save taxpayers approximately $900,000
Have received AFG grant money for COVID supplies to maintain ample amount of supplies and a clean ambulance during
the pandemic. (2020)
Contact the fire station at (330) 874-3115 with any questions.
For Your Information:
Department Operations:
The Bolivar Fire Department currently is a part time fire department. We staff with 3 firefighters 24 hours a day, 365 days a year. We also have a full time fire chief who oversees the daily operations of the fire department and handles a lot of the administrative tasks. The firefighters that work as the part time staff come from a wide range of backgrounds, including those that have full time firefighting jobs in other cities such as Dover, Uhrichsville, Canton, Massillon, Plain Twp, and Akron. Others come from working in hospitals to other part time firefighting jobs. With such diversity, a lot of knowledge and experience is brought into the department benefiting the department which benefits the community. Some work 12 hour shifts while others work 24 hour shifts.
Currently, due to financial constraints we are one of the lower paid part time fire departments in the area. As a level 2 firefighter and Paramedic our top pay is at $14/hr. Unfortunately due to low pay we have seen many great firefighter/ paramedics leave for higher wages and we understand that. With the levy on this November ballot, the idea is to eventually see an increase in pay to bring us closer to the surrounding communities and retain experienced and knowledgeable firefighters.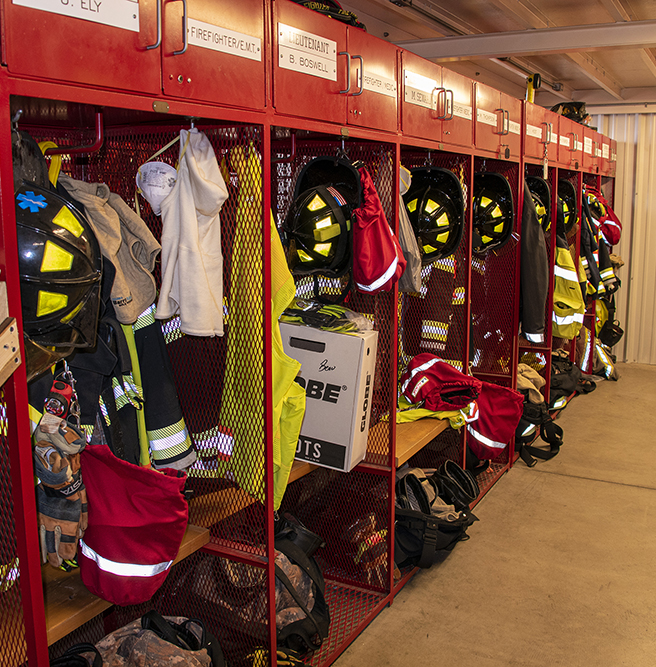 As well as eventually seeing an increase in pay, the goal is to staff with one additional part time firefighter, bringing us to 4 part time firefighters around the clock. This would increase our efficiency on fire calls and major medical calls, as well as increase the safety for our firefighters and public. Also with the additional firefighter, we would be able to run a second call. Recently we have seen an increase in two calls at once, and without adequate staffing we have to rely on other departments which delays care being provided due to the other departments having to drive further.
Issue 13 – Proposed Tax Levy (Additional) – Lawrence Township
This 3 mill additional levy will generate approximately $448,000 annually. This 3 Mill levy does not mean we will be receiving $3 million. (More about Mill rates in a future post)
This levy is placed on the ballot by the Lawrence Township Trustees and we have worked with them for many months with many discussions. Lawrence Township receives these tax dollars and then distributes them to the Villages for their portions of what is brought in. The villages and the township then have contracts with the fire departments for Fire and EMS services and the money is distributed to those departments for the services provided.
Currently the Bolivar Fire Department has the Fire and EMS contracts with the Village of Bolivar and Lawrence Township, as well as the EMS contract for the village of Zoar.
Mill rates and how it will affect home owners:
To start, 1 mill levy is equal to a homeowner paying $1 for every $1000 of assessed property value. The levy that is going to be on the ballot this November 3rd is a 3 mill additional so that would be $3 for every $1000 that a homeowners property is assessed at.
Now onto figuring out the assessed value of the house. The first way would be to take the appraised value of your property and multiply it by .35 (This is due to the fact that you are taxed on your assessed value which is 35% of appraised value. This is also known as the tax value). Once you find this amount out, multiply it by the 0.003 and this is how much additional you would pay for the year for Fire and EMS services in Lawrence Township, Village of Bolivar and Village of Zoar.
Another way to figure this out quickly would be to visit the Tuscarawas County Auditors website at http://auditor.co.tuscarawas.oh.us/Search/Owner.
Type in your information and look up your property. Under the value section you will see the assessed total. This is the amount you will multiply by 0.003 for the amount you will pay for the 3 mill additional levy.
A quick reference would be a house appraised at $100,000 has a tax value of $35,000. This levy would cost that homeowner and additional $105 a year which is equal to $8.75 a month.
DID YOU KNOW?
ISO guidelines typically don't recognize equipment older than 25 years as capable of being used for its original purpose. For instance, Ladder 109 is a 1993 Pierce 1500 GPM 75 foot Aerial Truck, which is now considered a utility truck. Maintenance on this vehicle runs about $10,000 per year, and many parts must be fabricated as needed due to its age. Our goal is to replace the ladder and engine truck with one Quint truck, which is dual purpose and provides pump, water tank, fire hose, aerial device, and ground ladders. We are currently still in the running for a grant through AFG that would pay a large portion for this.
The oldest piece of equipment we own is the 1985 30HP Water Rescue Boat. The boat covers the Tuscarawas River and has been invaluable during floods, when access to portions of our community have been cut off.
90% of all Calls are for Emergency Medical Services
Ambulance rotation typically happens every 5 – 6 years. Medic 110 is a 2007, and Medic 111 is a 2009, and both of these lifeline vehicles have had to be re-chassied. One needed a new engine in 2019 at a cost of $18,000.
It costs $38,000 for one power load system. We currently have this in one ambulance.
One auto CPR device costs $28,000. Invaluable for freeing medic to keep airways open, monitor injuries and calculate medications
$33,000 is the cost for a heart monitor. We currently have 2 Lifepack 15's, both will be obsolete at the end of 2020.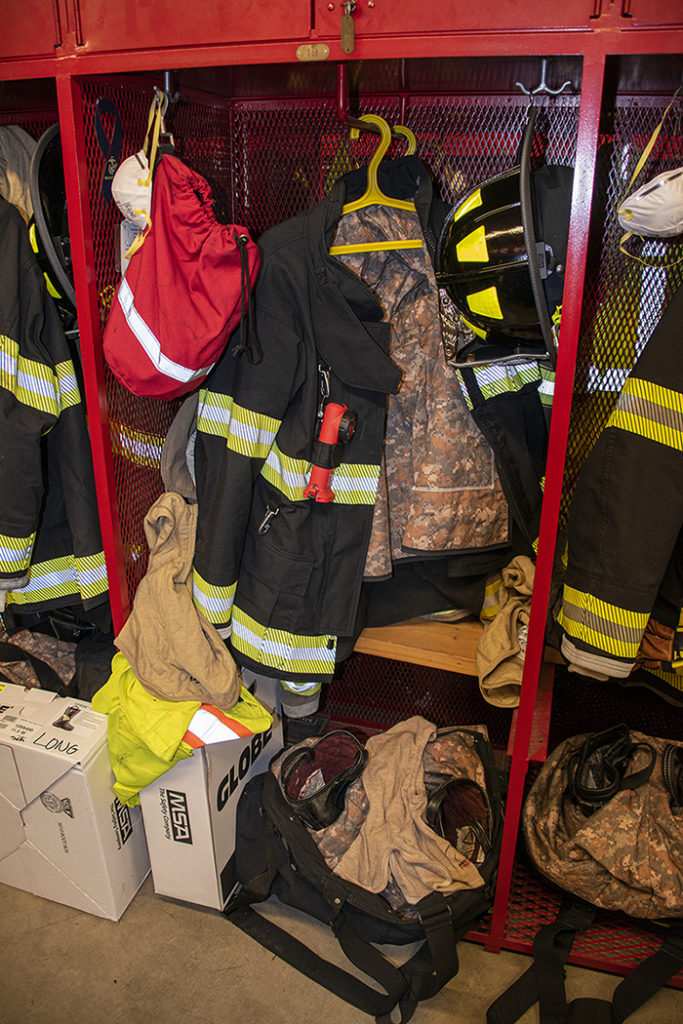 GEAR:
We were fortunate to receive an AFG FEMA firefighters assistance grant last year of $60,000 for all new fire gear. Our portion was 10%, and this will take care of current staff gear through 2029 – the maximum time period allowed.
In August 2020, we received a portion of an AFG FEMA regional grant for Self Contained Breathing Apparatus, which included air packs and face masks. The grant of approximately $473,000 was shared with Mineral City and Fairfield Township.
PERSONNEL:
Bolivar Fire Dept. staffing ranges from 24 – 35 people.
Currently 3 firefighters are working at all times.
100% of our current staff (29 part time plus one full time chief) are EMS qualified.
There are 3 levels of EMS, with many of our people currently schooling to achieve higher levels
EMT Basic – 150+ hours of training
EMT Advanced – 250+ hours of training
Paramedic – 800+ hours of training
In addition to schooling, clinical and ride times must be completed.
Certifications must be renewed every 3 years, and continuing education courses are on a constant basis.
Personnel pays for schooling out of their own pockets.
Tuscarawas County standing orders allow paramedic status personnel the ability to treat patients utilizing all equipment possessed without waiting for doctors.